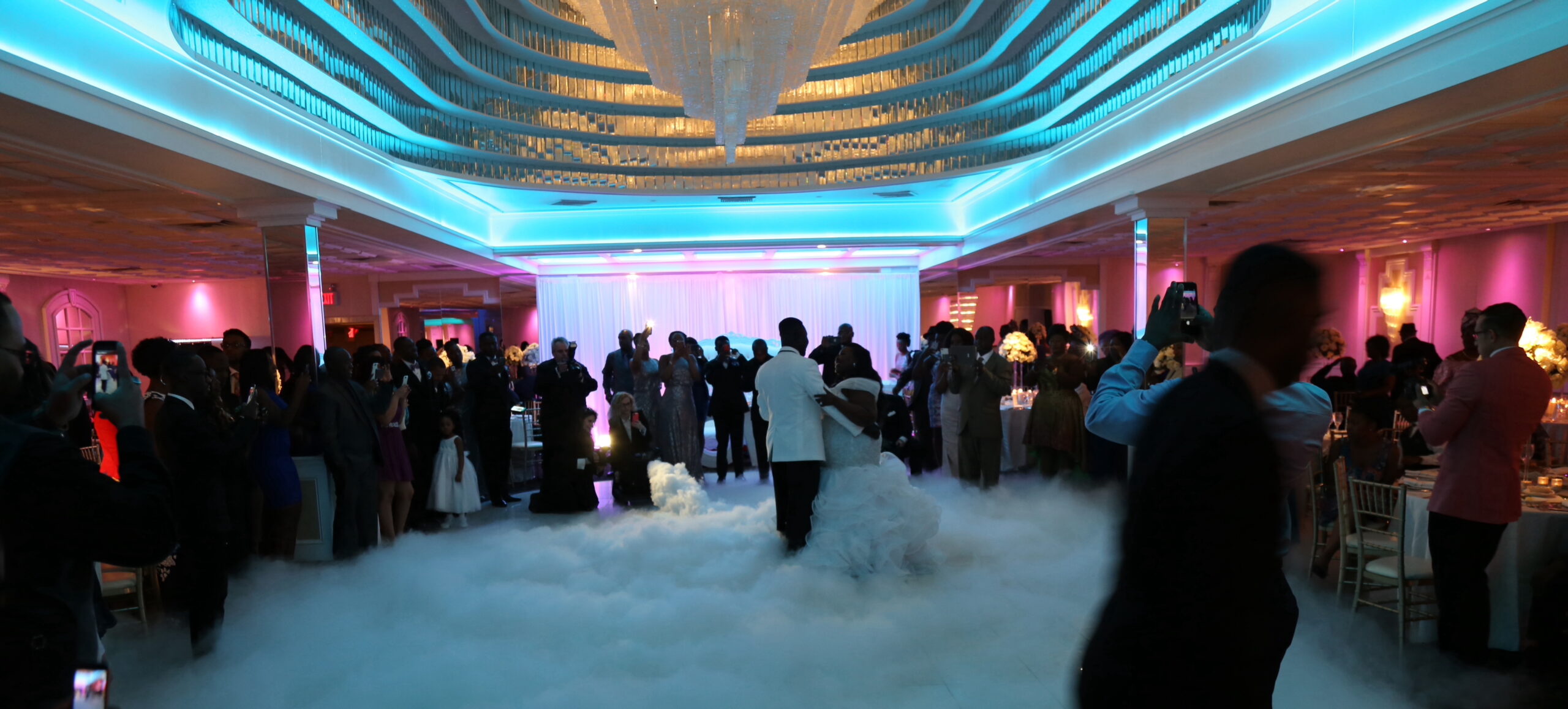 Experience the best day of your life!
If you want your dance floor PACKED and your guests raving about the entertainment, schedule your free consultation today!
Ceremony Audio.
Experience Top Tier Sound. Every sound & song will be crystal clear. This includes but not limited to microphones, speakers and music.
Custom Lighting
Dance floor lighting can energize any celebration. Bring your dancefloor to the next level with our computer controlled lightshow
Additional Speakers
Fill addition spaces or rooms with speakers to ensure every guest hears every beat.
Dancing on The Clouds
Create your Cinderella moment during your first dance or any other special dance at your celebration. This moment is as magical as it gets!
Social Photo & Video Booths
Give your guests the luxury of a photo booth or 360 to ensure they have a blast and create wonderful memories of the event to take home.
4 Hours

Reception

2 Speakers + 2 Microphones

1 Subwoofer

Custom Selection of Music + Playlist
5- 6 Hours

Reception

3 Speakers + 2 Microphones

1 Subwoofer

Custom Selection of Music + Playlist
6-8 Hours

Reception + Ceremony

4 Speakers + 2 Microphones

1 Subwoofer

Custom Selection of Music + Playlist

Fog Machine

360 Video Booth